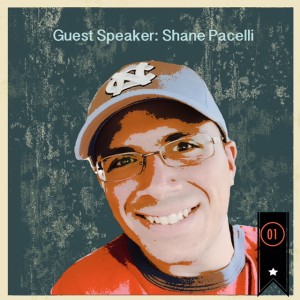 The Ladies are joined by Elisa's son, Shane, a teacher in North Carolina. Also, please send us your choices for holiday gifts for our Listener's Choice episode.
Tech, non-tech, whatever you think would make a great gift.
Download the show here
RSS Feed for your podcast app
Subscribe in iTunes
Links
For teachers:
Teachers Pay Teachers
Pinterest
Go Noodle
Reading A to Z
Remind 101
BrainPop
BrainPop Jr.
For parents/students:
Starfall
ABCya
Xtra Math
Scoot Pad
AAAmath
Leave a review and/or rating in iTunes. We would really appreciate it! And join our
Facebook group
3 Geeky Ladies G+ Community
Contact Us
3geekyladies@gmail.com
twitter.com/geekyladies
vestokes at gmail dot com
twitter.com/vestokes
suzegilbert at gmail dot com
twitter.com/suzegilbert
senseidai at gmail dot com
twitter.com/senseidai
3 Geeky Ladies logo designed by Donny Yankellow