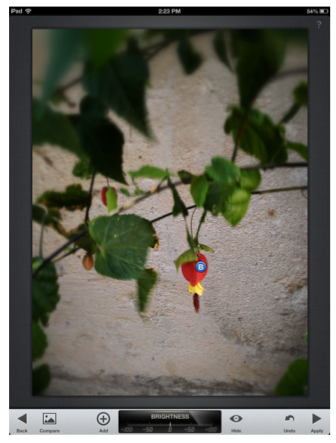 Tap on + sign, then tap on image to create an adjustment point. B=brightness, C= contrast, S=saturation. To select these tap and hold anywhere on screen and slide finger up and down to open tab menu. I wanted to pop out the red in this flower, so I selected S to increase the saturation.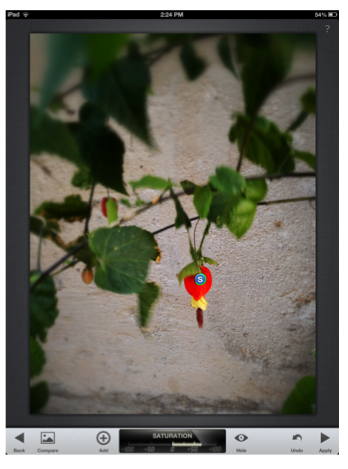 Notice the green ring around the S, if I had decreased the effect, the ring would be red. The dial at the bottom center shows the increase and decrease on a scale.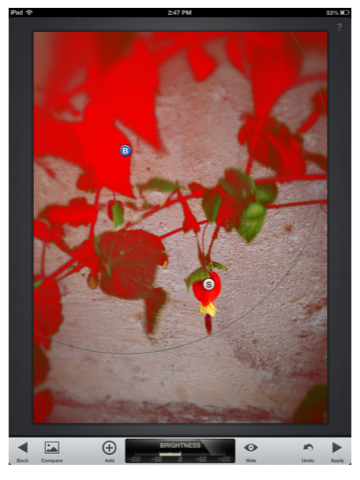 You can create several different adjustment points within an image. When using the two finger zoom out gesture, this action creates a mask for the adjustment area and appears red. Slide your finger left to right to increase the adjustment or right to left to decrease it.
© 2013 Suzé Gilbert