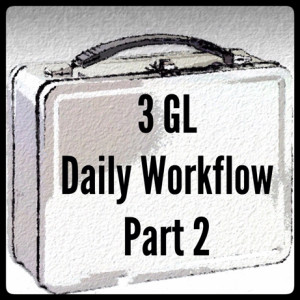 The Ladies continue discussing the apps they use everyday. And Vicki gets excited about a new purchase!
Download the show here
RSS Feed for your podcast app
Subscribe in iTunes
Donny Yankellow's app, Junior Typer XS, is now available for iPhone and iPod touch for 99 cents. Donny is a writer for MyMac.com and created the 3 Geeky Ladies logo.
Links
Reminders
PopClip
Downcast
Bartender
Google Drive
1Password
AppDelete
Kindle for Mac
Onyx
Safari
ProCamera 7
Evernote
Adobe Kuler
Duolingo
Skitch
Clear
Radio Paradise
Leave a review and/or rating in iTunes. We would really appreciate it! And join our
Facebook group
3 Geeky Ladies G+ Community
Contact Us
3geekyladies@gmail.com
twitter.com/geekyladies
vestokes at gmail dot com
twitter.com/vestokes
suzegilbert at gmail dot com
twitter.com/suzegilbert
senseidai at gmail dot com
twitter.com/senseidai
3 Geeky Ladies logo designed by Donny Yankellow